The Global Network
There will be only few Global Companies "Education Platforms" competing on the Education market. We believe, that in 50 years Education system will not be the same, as nowadays. It will be different. So we have to bring the Future closer.
Modern content
Knowledge Hypermarket
Knowledge Hypermarket is the first in the world, where all the materials are "school stuff" is concentrated in one place. There are 200 000 visits daily from 58 countries.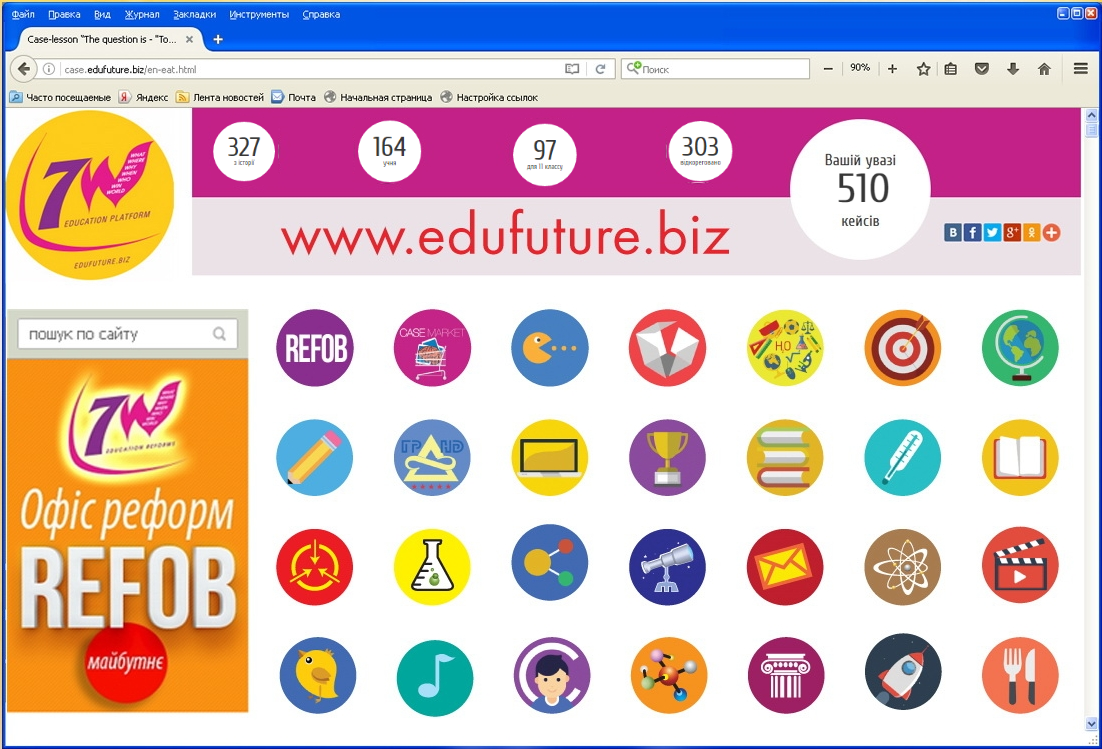 Case lesson
"Mobile Phone is my all!" is very popular and useful. It gives deep knowledge, wide erudition, soft personal skills and future perspectives. It is modern, trendy and relevant.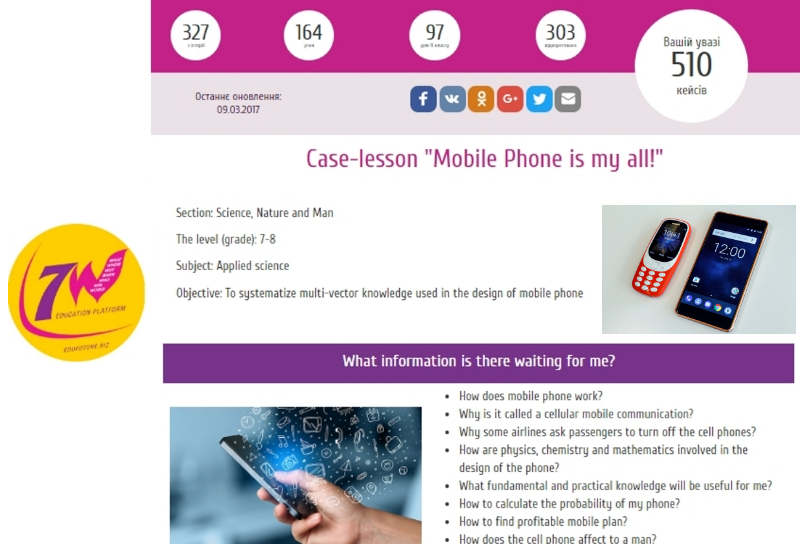 Educational environment
That's how 7W school look like in 3D
7W - is a reflection of Future
7W - FACTS what is already done
99
COUNTRIES USE OUR CASES
Ukraine Network
Globe chain